Citywide Chiropractic and Acupuncture of Omaha
Now performing DOT Medical/Physical Exams!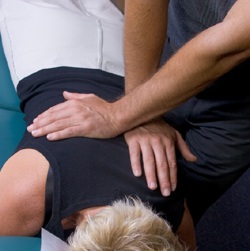 Citywide Chiropractic and Acupuncture is a conveniently located Omaha clinic specializing in the treatment and relief of pain disorders, automobile accident injuries, whiplash injuries, sports injuries, and slip and fall injuries. Dr. Mark Young is also a a Certified Medical Examiner registerd with the FMCSA and is qualified to perform DOT Medical/Physical Exams for commercial motor vehicle driviers as well as school bus drivers or any other driver who is required to have a Medical Card in order to drive. For more information about DOT Exams here in Omaha at our sister page Omahadotexams.com Dr. Young is also very proficient in treating pain disorders, such as fibromyalgia, lupus and chronic and acute migraines, and neck and back pain through the use of Chiropractic, Acupuncture and Therapeutic massage and other alternative therapies.
Dr. Mark Young is also experienced in the treatment of a multitude of other painful issues that plague his patients such as tennis and golfers elbow, sciatica, neuritis, plantar fasciitis, carpal tunnel syndrome, tinittus, TMJ disorders, strains and sprains, digestive issues and allergy related sinus issues just to name a few. Many of these particular problems respond well to Acupuncture, and some respond well to a combination of Acupuncture and Chiropractic and perhaps additional Therapeutic massage.


Dr. Young practices the most common type of Chiropractic in use today. Diversified adjusting technique, which is a manual, hands on type of technique that most Chiropractic patients are accustomed to. He also uses a special type of adjustment table that is called a Fexion/Distraction table that also employs a manual flat plain distraction. (stretching function) to help mobilize injured, bulged and/or herniated discs. Many patients find this type of therapy helpful in reducing their low back symptoms and giving thme a feeling of being "decompressed". You can see this table in the photo below.
---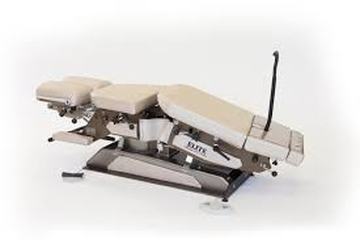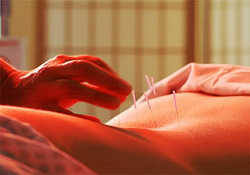 Dr. Young is experienced is experienced in the treatment of many problems with the use of Chinese style Acupuncture techniques. He was mentored one on one over the course of a year and a half by a Chinese Acupuncturist in the various techniques used to treat dozens of common problems suffered by many of his patients. Based on Dr. Youngs experience, he has found that some problems are best treated with Acupuncture alone, and many other issues are best treated with Chiropractic and acupuncture together. Dr. Young will better be able to decide which mode of treatment, or which group of treatments may be able to alleviate your symptoms best once he has a chance to sit down with you to get a thorough history and description of your issues. It is not uncommon for a patient to come in with an acute problem such as neck or back pain, only to realize that Dr. Young can also treat some of their other ongoing problems at the same time at no additional cost. Problems like sinus issues or anxiety and stress are very common secondary issues.
---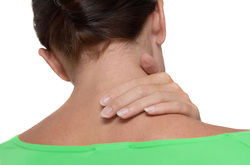 Dr. Mark Young takes great pride in trying to keep the cost of his patients care as low as possible. He trusts that most people know their own bodies well, and he never pushes his patients into treatments that are unnecessary or prolonged unless it is absolutely essential. He is however, a huge proponent of wellness care and also provides nutritional counseling based on his patients needs and desires. His primary goal is to always treat the issue that is the patients initial complaint first, and discuss options for the care of secondary issues next, unless these problems are related to one another.
---
For more information on DOT/CDL Physical Examinations please click
here
!
---
Citywide Chiropractic and Acupuncture and Omaha DOT Physicals is located just north of the intersection of 90th and L in the 90th Place office building. (Just north or the new SCOOTERS Coffee shop at 90th and L.)
We are in Suite 125 on the North side of the building.

---
Common Problems treated at Citywide Chiropractic and Acupuncture
Omaha Whiplash Care
Omaha Auto Accident Injury care
Omaha Neck Pain treatment
Omaha Back Pain treatment
Omaha Migraine treatment
Omaha Sciatica treatment
Omaha Chiropractic care
Omaha Acupuncture treatment
Omaha Sinus and Allergy care
Omaha Carpal Tunnel Syndrome
Omaha Tennis Elbow care
Omaha Therapeutic Massage
Omaha Myofascial Pain care
Omaha TMJ treatment
Omaha Anxiety treatment

Website Disclaimer
The content of this website, including text, links, articles, photos, videos or other graphics and materials are meant for informational purposes only and are not meant to be used as a substitute for diagnosis, treatment, or health care advice by a licensed professional.