Affordable Care at Citywide Chiropractic and Acupuncture
Citywide Chiropractic is a self-pay or fee for service Chiropractic clinic only. I have attempted to keep my fees affordable and always work to make sure my patients get the care they need regardless of ability to pay. I do not accept private insurance at this time except in cases of Automobile Accidents. I will gladly work with your Auto Insurance Carrier or your Attorney if you have one in regard to payment for services. I have treated hundreds of Auto Accident Injury patients with no out of pocket payment.
I accept cash, checks, all major credit/debit cards and HSA/FSA through your employer. I will also invoice you when necessary and can also provide coded backup fro you to provide to your own insurance carrier in order to obtain reimbursement when available to you.

SELF-PAY FEE SCHEDULE
CHIROPRACTIC $40.00
Add $20.00 Saturdays after 5pm and all day Sundays
All therapies including heat, TDP far-infrared heat lamp therapy, electric muscle stimulation and vibratory massage are included as needed, at no additional for all patients when needed.

DOT PHYSICAL EXAMS $65.00
Available 7 days a week by appointment. Same day exams almost always available!
​
ACUPUNCTURE $50.00
Add $20.00 Saturdays after 5pm and all day Sundays
All therapies including heat, TDP far-infrared heat lamp therapy, electric muscle stimulation and vibratory massage are included as needed, at no additional for all patients when needed.

IN-HOME CARE
Add $20.00 Saturdays after 5pm and all day Sundays
$50.00 Chiropractic care includes minimum fifteen minutes therapeutic massage as needed and also Electric muscle stimulation as needed.
$70.00 Acupuncture care with 30 minute treatment time after needles are placed.

$20.00 NEW PATIENT CONSULTATION-EVALUATION-INTAKE FEE REQUIRED ON FIRST VISIT.


DISCOUNTS MAY APPLY FOR SENIORS, CHILDREN AND PRE-PAYMENT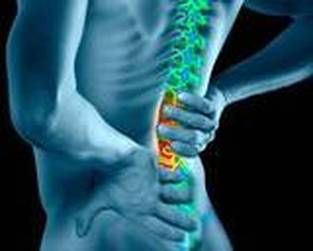 Common problems treated at Citywide Chiropractic and Acupuncture
Omaha Whiplash Care
Omaha Auto Accident Injury care
Omaha Neck Pain treatment
Omaha Back Pain treatment
Omaha Migraine treatment
Omaha Sciatica treatment
Omaha Chiropractic care
Omaha Acupuncture treatment
Omaha Sinus and Allergy care
Omaha Carpal Tunnel Syndrome
Omaha Tennis Elbow care
Omaha Therapeutic Massage
Omaha Myofascial Pain care
Omaha TMJ treatment
Omaha Anxiety treatment
---
Citywide Chiropractic and Acupuncture